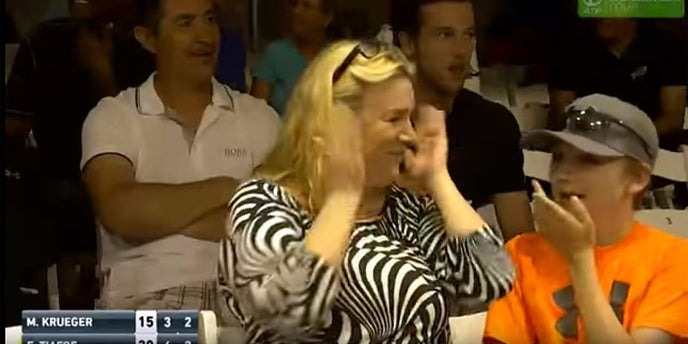 I am not sure I ever remember there being so many crazy, controversial, and compelling story lines heading into the clay court season. 
Serena pregnant?!  Didn't see that one coming!  Who will become the favorite for the rest of the grand slams now?  Will Serena be back?  And who is going to pick up the torch for the American women?
Sharapova received a wildcard into Stuttgart and resumes play on the WTA tour on April 24 after serving her suspension for doping.  A wildcard?  Welcome back!  I get that she is a Porsche ambassador and Porsche is the leading sponsor for the tournament. I also get that she is a huge draw and will dominate headlines – win or lose – for the next few months, but just maybe they should change the rules and make her work her way back up through the rankings rather than handing her a wildcard.
Anyone catch wind of the two adults overheard in the boisterous throws of passion during a match between Tiafoe and Krueger at the Sarasota Open?  Yes – its caught on YouTube if you want to check it out. I guess they left the windows open and their sounds interrupted the match and prompted Tiafoe to say, "It can't be that good!."  It was good!  For Tiafoe that is who went on the claim the title.
How about Jack Sock's success this year?!  He appears to be shouldering the mantle of America's rising star.  He can play on all surfaces.  He has great movement skills.  He also has some seriously-unpredictable attitude.  And is good buds with Kyrgios – go figure.  I say rock-on Jack!  Stir it up and keep winning.  I can think of one or two great champions who had some Mc-attitude.
Will anyone be able to challenge Nadal at Roland Garros?  Djokovic and Murray do not look in form.  Federer is likely not going to play.  Wawrinka hasn't exactly been stellar lately.  Beware the Spanish Armada and men with two last names!  I think we could be in for an all-Spanish final again.  Any takers?
Can't help but love our sport!