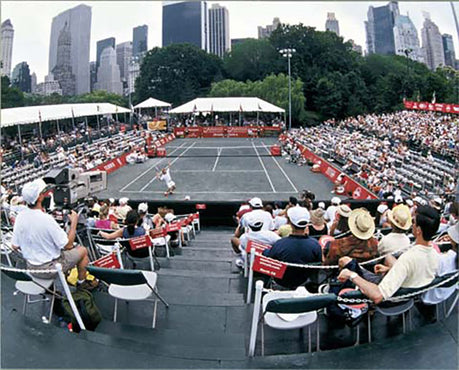 More than 88% of the world's top men's tennis champions trained on clay in their formative years.
Sure, hard courts and grass are popular with the pros; but there's no substitute for the breadth of footwork, shots, sequences, balance, and strategy that comes from playing on clay courts.
For fans of tennis stats, here are a few of our favorites:
• Guillermo Vilas and Rafael Nadal hold the record for most titles won on clay in the open era with 49 trophies.
• The most successful currently active female player on clay is Serena Williams.
• Chris Evert holds the record for longest winning streak on clay — for male or female players — from August 1973 to May 1979, she won 125 consecutive clay court matches. She also has the highest career win percentage on clay courts (94.28%) during the open era.
Who will be the next Serena, Rafael, Guillermo, or Chris? We don't know; but we're pretty sure they're out there playing on a clay court right now.