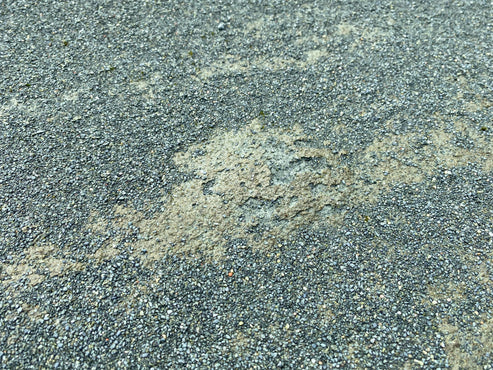 As vastly different types of weather rake the United States here are our TOP 3 lists for each of these conditions.
Drought
Calcium & Magnesium Chloride – Add 1 bag per side per week.  Cast it out with a shovel or a (plastic) broadcast spreader.  Apply the day before your busiest play days.
Use an Aussie Clean Sweep – Brushing turns over the surfacing, accelerates evaporation and dries the court out.  Aussies is the only mat we have seen that still grooms the court but turns over less material.
Water with greater frequency, especially overnight.  Or even better, install a HyQ court!
Drenching Rains
Sweep frequently – As mentioned above, sweeping helps dry a court out more quickly.  Heavy brushes like the Drag Brush Lute and the Steel Bristle Drag Brush are more effective.
Scarify – Growth, such as moss, weeds, algae, sets in rapidly during wet conditions and it starts along the edges. Focus particularly on scratching up the low side of the court and the net line.  The 24" Gator rake makes this work easy.
Keep drains clear – Even one gully-washer can clog drains and block run-off so get out your umbrella and spend a little time in the rain watching how water drains off the court surface. This will help you understand and address any issues.  If it doesn't drain well you may want to consider a facility analysis by our consulting team.
Searing Heat
Shade!  - Tennis players are stubborn and hard core so give them a shady place for a break with a shade shelter.
Sub-surface irrigation – HyQ and HydroCourt are a must for the searing hot dry weather.  And did we mention that these courts can have surface temperatures 25-30 degrees lower than a hard court?
Coarse Blend – A quick application of 1 bag per court per week is just the ticket for keep traction safe on a clay court that has been baked hard by the relentless sun.