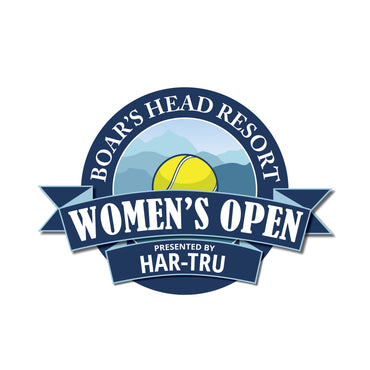 Lucie Hradecka – Czech Republic:
To my knowledge, Lucie is the only Grand Slam winner in the tournament this year, and she has won 3 of them.  Alright, those were in doubles but that is still no small feat.  She has done pretty well in singles too, reaching as high as 41 in the world and making it to the 3rd round at the Australian Open.  She is playing under a protected ranking so I am assuming she is coming back from injury.  The 33 year old veteran loves clay and hits two hands off both sides. As of this writing she is in the quarterfinals of the Dothan Challenger, also on Har-Tru.
Whitney Osuigwe – USA
Whitney finished 2017 as the number one ranked junior in the world.  That year she won the Girls Singles Title at Roland Garros at the age of 15, so she knows how to play on clay.  Last year she captured the USTA Girls 18 Championships to gain automatic entry into the US Open, where she lost in the first round.  She also played in the main draw in Australia this year where she lost a very close match to Bianca Andreescu, the Canadian who won Indian Wells last month.  She comes into Charlottesville as a 17 year old ranked 187 in the world. 
Cori "Co Co" Gauff – USA
At 15, Co Co is the youngest main draw entrant but she is heavily touted as the next great American and a future Grand Slam winner.  Her favorite surface is hard court but as the 2018 French Open Girls Singles Champion, she knows a thing or two about playing on clay.  She moves incredibly well, has great poise, and hits hard off both wings.  Har-Tru should be better for her game than red clay, rewarding her aggressive style of play.
Catherine McNally – USA
Another teenager (18 yrs) who is coming into Charlottesville is Caty McNally.  Caty is a well rounded player capable of having success on clay and hard courts.  Caty lost to Co Co in the Roland Garros finals last year and also happened to be Co Co's victim at the Miami Open this year.  Caty has won two ITF Circuit tournaments in the last 6 months.  Note that Caty is also an extremely accomplished doubles player winning 5 ITF Circuit titles with 4 different partners.  Hoping she plays with Whitney Osuigwe in this one.  They would be fun to watch.
Claire Liu – USA
Another teen (18 yrs) amongst this incredible class of US players, Claire, now 18, made it to the second round at Wimbledon last year.  She lost in 3 sets to eventual champion Kerber.  In fact, she was the only player in the tournament to take a set off of Kerber.  Claire is from Southern Cal but knows how to play on clay.  She lost to Osuigwe in the finals for the girls singles at the French Open.  She has also won 3 ITF Circuit events in her career and all were on clay.
If you're in the Charlottesville area next week, stop by The Boar's Head Resort and check it out!  Main draw action begins on Tuesday, April 23rd. 

Live streaming of the tournament can be watched HERE!