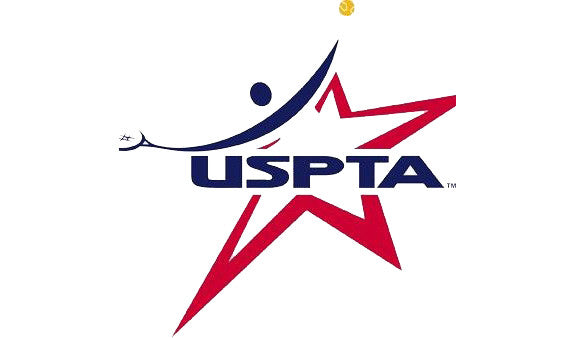 Many, many people are now familiar with Jim Collins book Good to Great.  I felt like I observed several of his concepts in bloom for the tennis industry at the USPTA Mid-Atlantic Conference this weekend. 
Humble Leaders Who Want What is Best for the Industry: Tennis has lots of interest groups and lots of leaders.  Humility and aligned vision have been discussed many times but seldom seen.  Yet at this small conference I saw great collaboration and commitment toward the growth of the game by leaders at all levels who teach, organize, and develop services and programs for the industry.
First Who, Then What: We have, unprecedented, a second term leader at the USTA in Katrina Adams, which lends stability and consistency in the governing body for our sport.  We also have great stability and leadership at the USPTA.  As I look around the industry I see connected and committed colleagues at racquet companies, amongst court suppliers, and at tournaments and amongst the media.  Plus, and most excitingly for me, I see – at least in the Mid-Atlantic microcosm -  new faces, young faces, ready to learn and contribute to the next wave of success in our sport.
Confront the Brutal Facts: Over the years I have observed (and likely contributed to) considerable self-deception about the condition of our industry. At this conference there was none of that. Leaders in all the allied organizations openly pointed out where our sport is struggling and where they have been failing in our mission.  They also talked about what they are doing to address it, even when addressing it is difficult or unpopular.  Underpinning this is fundamental and widespread faith in a better future that is ahead for our sport.
Technology Accelerators: There is a great fear, understandably, around how the introduction of technology affects the sanctity and purity of the sport. My observation has been that this fear has held back not just tennis but many sports.  Technology has created a different viewing and participation paradigm that must be embraced.  I am so very pleased to see technology being embraced by the entire tennis alphabet.  It will enhance and grow the game.
The Flywheel: At different times over the last decade one tennis group and then another would generate enough force to set the flywheel moving but resistance from other parts of the industry would limit or stop progress. One important difference I perceive now is that a lot of dots are being connected.  Information and resources are getting in the right hands in a timely fashion so that – to mix my metaphors - from the grass roots to top of the game those pulling the oars are rowing in the same direction.
I saw Scott Schultz at the conference and Scott, who I bump into from time to time, is currently the Managing Director of USTA University.  Scott has worked in many capacities in the industry over a long period and to paraphrase a conversation he believes this is the best time ever to be in the tennis industry, even better than during the tennis boom.  Strong and exciting words!  Do you see it the same way?